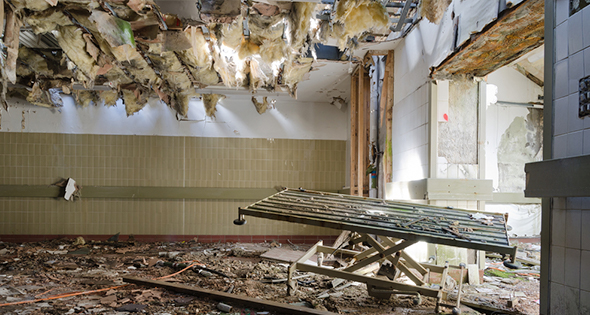 Our  Summerland Asbestos Team conduct asbestos removal in the greater Byron and Norther Rivers Area – from Yamba (south) and Lismore (west) to Gold Coast (north).  Our team offers a fast efficent service for asbestos removal in Byron Bay and beyond. Our extremely friendly asbestos removalist team can offer you a free quote and lots of expert advice.
We are insured and fully licensed, and conform with the latest safety standards and regulations so that you know that your asbestos removal work is completed to the highest standard. Our prices are extremely competitive and our call outs can be done on the same or next day. .
The greater Byron Bay Area has many weatherboard houses and buildings with various types of  asbestos issues.  Our experience of asbestos removal in the Lismore and Byron Bay area, find it's due to existing asbestos being identified in renovations, or damaged asbestos sheeting.
Our pricing is extremely competitive and we make sure we maintain proper safety systems to ensure your house is protected throughout the asbestos removal process. This includes using a H-Class HEPA vacuum to clear the site, creating an exclusion zone around the removalist site to limit exposure to other areas of your home, and utilising particle binder spray after completion.
Our asbestos removalist team take the time to explain the process, costs, safety procedures and all you need to know, including a works schedule for completing full asbestos removal.