We specialise in residential bonded asbestos removal & disposal. Most of our current work involves the safe removal & disposal of asbestos sheeting.
Call 0420 506 408 now!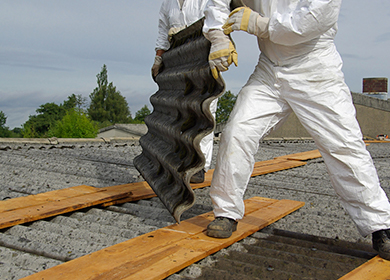 Summerland Asbestos Services offer the most competitive prices and are the most trusted Asbestos specialists in the Ballina, Byron and Lismore Shire areas. We are fully licenced and trained to attend to all your asbestos issues.

Asbestos removal & disposal includes:
– Internal & external domestic & residential
– Corrugated Roof sheeting
– Wall sheeting and ceiling
– Bathroom walls, ceilings and laundries
– Kitchen ceilings and walls
– Vinyl sheet flooring
– Guttering
– Fencing, garden beds and pots
– Shed walls, shed roofs, carports and garages
– Switchboard backing made of zelemite
– Gables, eaves, pipes and flues
– Telecommunication access pits
– Waterproofing materials